Top 5 Mixmax Alternatives - Find the Right Sales Engagement App among Leading Competitors
Looking for the best alternative to Mixmax?
Maybe, you've tried it but are having some doubts due to its features, price, or compatibility with other apps.
You're in the right place. We're breaking down the very best Mixmax alternatives due to their popularity and comparable features.
Particularly, we'll compare Mixmax with:
Vocus.io - Class-leading email tracking, auto-followups, team dashboards, mail merge, and more
Reply.io - Multichannel sales engagement platform
Gmelius - Shared Inbox & CRM
MailShake - Cold Email Outreach Tool & Templates
Boomerang for Gmail - Scheduled sending and email reminders
Keep reading to find what's right for you...
Vocus.io vs Mixmax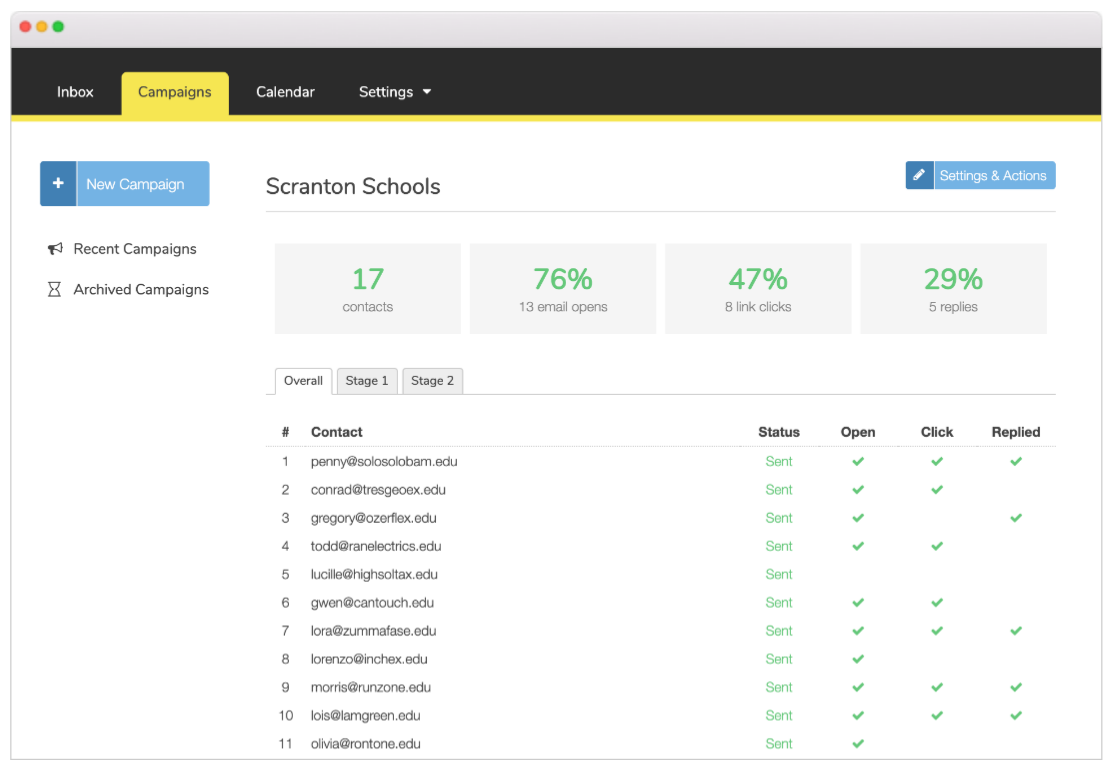 Pricing
Vocus.io offers much better rates with a starting price of $5 per month/user versus the $9 (paid annually) offered by Mixmax. Vocus.io's Professional package is priced at $20 compared to Mixmax's Growth package at $49 (paid annually).
Charged monthly Mixmax's pricing gets even more expensive:
Starter: $12/mo
Small Biz: $29/mo
Growth: $65/mo
User Experience
In order to deliver a range of features, Mixmax is known to hijack your Gmail experience, rearranging features that you already know and love. As a result, this makes your Gmail experience heavier, slower, and less familiar.
On the other hand, Vocus.io subtly adds meaningful features without interfering with Gmail which gives you a much more convenient and user friendly interface.
Email Tracking Comparison
Email looks more professional with Vocus.io as it offers "branded URLs", while Mixmax doesn't. This feature enables you to customize the domain name of your tracking links giving you more credibility and better email deliverability.
Other Features
Vocus.io and Mixmax have a lot of nifty features in common: appointment scheduling, auto-followups, email templates, and more.
Notably, however, Vocus.io allows mail merge attachment, a feature that you won't find in Mixmax or most competitors.
On the other hand, Mixmax comes with unique features like phone call support. Just note that such features require their expensive plans and are easily fulfilled by specialized apps (e.g. your phone call needs can be handled by a focused product like Skype).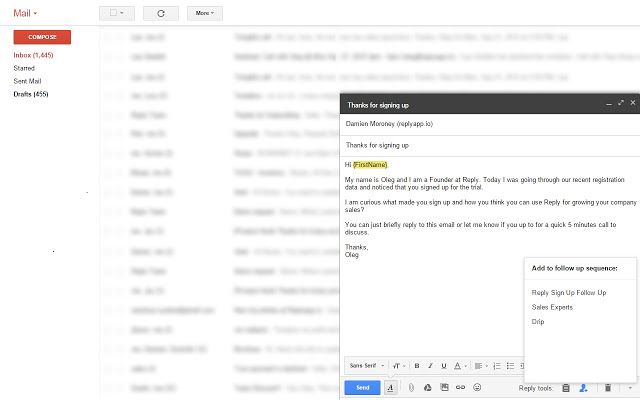 Reply is another popular option. A team-focused solution, it happens to be far more expensive than Mixmax while features are generally comparable. Both Reply.io and Mixmax have a 14-day free trial (while Vocus.io offers 30 days).
One downside of Reply is you don't get to have that many options to edit your email design which might be a valuable feature for some.
Gmelius vs Mixmax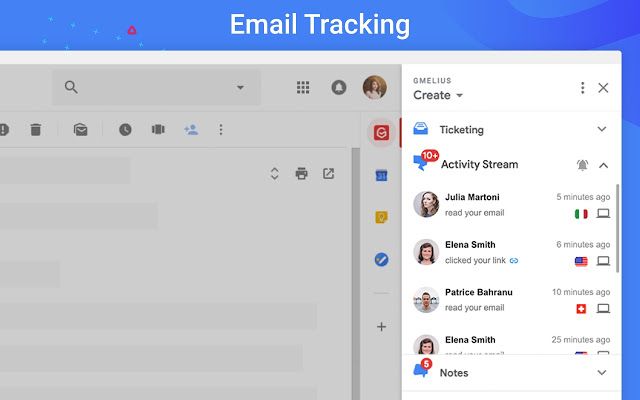 Gmelius features Trello-like boards, which Mixmax does not have.
On top of that, Gmelius features mobile apps and workflow automation, features that are hard to find in alternatives.
Like Mixmax, they offer a 14-day free trial. Prices across tiers are comparable between Mixmax and Gmelius.
MailShake vs Mixmax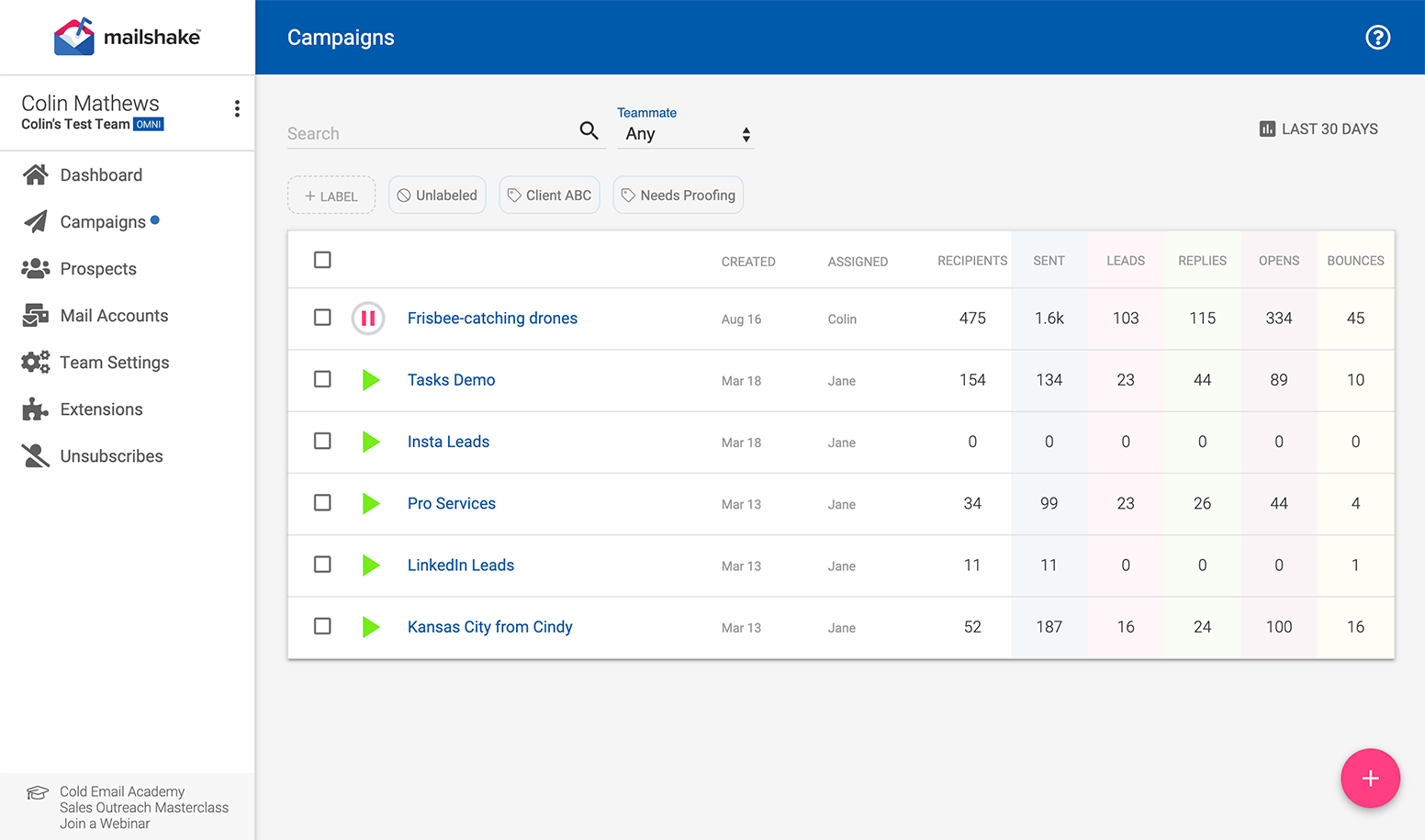 Mailshake offers a small subset of what Mixmax can do. While MailShake is a leading product for mass emails via mail merge, its capabilities also stop there. It lacks everyday email tracking (for emails sent via Gmail), snippets, appointment scheduling, etc.
Boomerang for Gmail vs Mixmax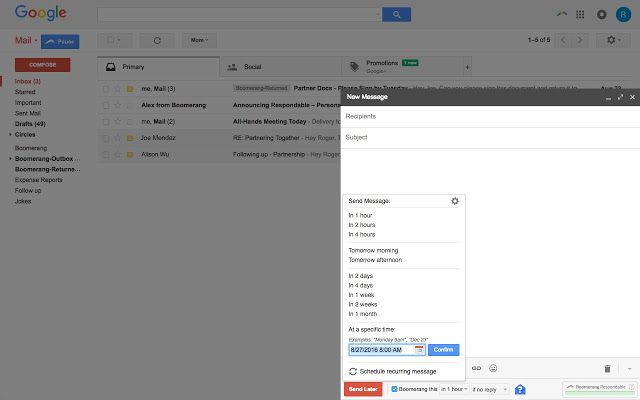 An established household name, Boomerang has been around since 2009, making it a common alternative to Mixmax. It comes with a free plan and pricing starts at $4.99. To use features like email content analysis and CRM integration, you will have to pay for a more expensive tier.
Key factors for your sales or client success team
The list above are your top Mixmax alternatives depending on your firm's specific needs and requirements.
With those considered, how do you choose the one that fits your business needs?
Here are some key takeaways:
Compatibility & Integrations: Will the app work with your existing workflow? Chances are, a product like Mixmax will introduce Chrome Extension conflicts. Notably, their product didn't work with the popular app Grammarly, but that's been resolved recently. At the moment, the product still conflicts with the popular CRM SalesFlare, among other examples.
At any rate, check if your go-to tools (especially your CRM) works nicely and integrates with your sales engagement product of choice.
Security Features: Choose a company that will give you reliable security features. Take the time to check the privacy data and other security related information from the vendor.
Vocus.io is committed in protecting the data of its clients. Learn about the company's data protection policy.
Team Collaboration: Since the success of any business campaign would rely on most part the quality of team collaboration, for sure you are in search of a platform that allows effective and easy collaboration
By choosing Vocus.io, you get to have various tools like unified analytics, email template sharing, and centralized billing among many others.
Pricing: Consider available features across tiers. For one, Mixmax tends to reserve advanced features for their $65/mo plan. If two products fulfil your needs, price could be the tie breaker.
Conclusion
You're considering Mixmax as it's one of the popular options in the market.
Now, you're doing research in order to go with the right sales engagement app. This is consequential as it affects your team's everyday work productivity.
Maybe, you've already exhausted your 14-day Mixmax free trial and are not yet convinced.
Now, we've built Vocus.io to be the best product for the sales, partnership, and customer success team. There's really only one way to find out if an app works for you or not.
Vocus.io comes with a 30-day free trial for you to evaluate. Try it today:
{{ready-get-vocus}}